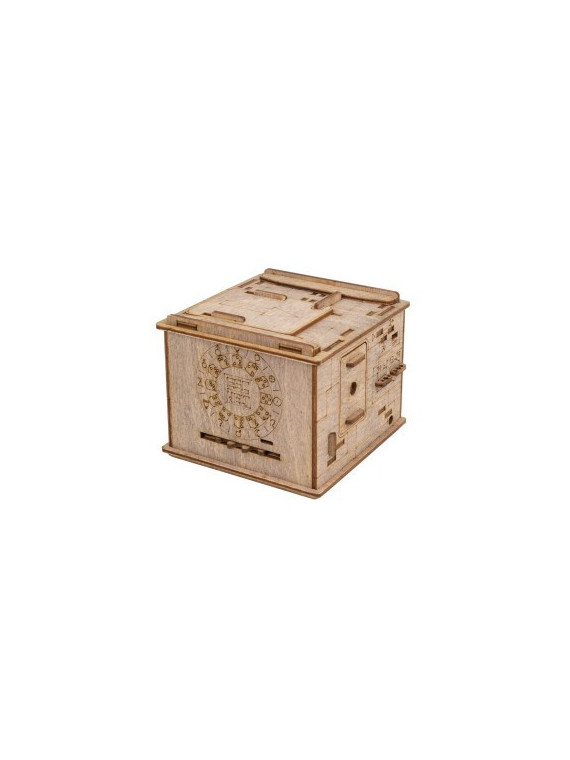  
Escape Welt - Space Box
Space Box is a new form of intellectual logic games designed to replicate the story and scenarios of an EscapeWelt escape room.

Recreate the tension and thrills of an escape room with your loved ones from the comfort of your own home.

Space Box is crafted by expert engineers who have hand-picked puzzles and multi-level tasks designed to challenge. Solve Space Box's challenges to reveal the mystery behind the quest.

Made entirely from birch wood, Space Box is an environmentally friendly product. We carefully select, sort and treat the wood for production and assemble the product by hand in our EU factories before packing and sending it to you with our love.

More than 10,000 customers have joined the EscapeWelt family. They appreciate our work and dedication to creating the best experience possible and continue to show their love by coming back time and time again.

We will continue to make you and your families happy!

The history of the toy
Only you can save Thе FUTURE…

The year is 3143. After extensive research, scientists finally discovered another habitable planet in our universe, planet X63Z. Cosmonaut Bubu was sent on a top-secret mission for further study. His mission was to take soil samples from the planet and to bring them back to earth. The voyage was long and exhausting, but after 39 years, our brave Cosmonaut Bubu finally managed to collect the important samples. Humanity's salvation was so close!

But then it happened: Just before his spaceship reached our solar system, it was hit by an asteroid, damaging the spaceship's fuel cells. Bubu was stranded, floating through the infinite universe.

In need, Bubu sends a distress signal back to earth. Now it's up to you to rescue Bubu and save humanity. .

But be warned! The spaceship is equipped with the latest security systems. Time is short! Prove your skills and unlock the spacecraft in less than 60 minutes. Only then you will be able to bring Bubu and his valuable samples to safety.

HAVE COURAGE, TIME IS RUNNING OUT!

Inside compartment - 5 x 5 x 6 cm

The kit includes:
Space Box
Flyer - instructions for solving problems
Do you need help solving the puzzle? Scan the QR code from the flyer and go to the Space Box online tips page.

Available in English and other languages.

Playing time
Space Box is a challenging game from the EscapeWelt intelligent game series. Space Box has an average completion time of 60-90 minutes.

Play alone or with friends and family. You can share the experience of puzzle solving with two to three other players.
Data sheet
Language

English