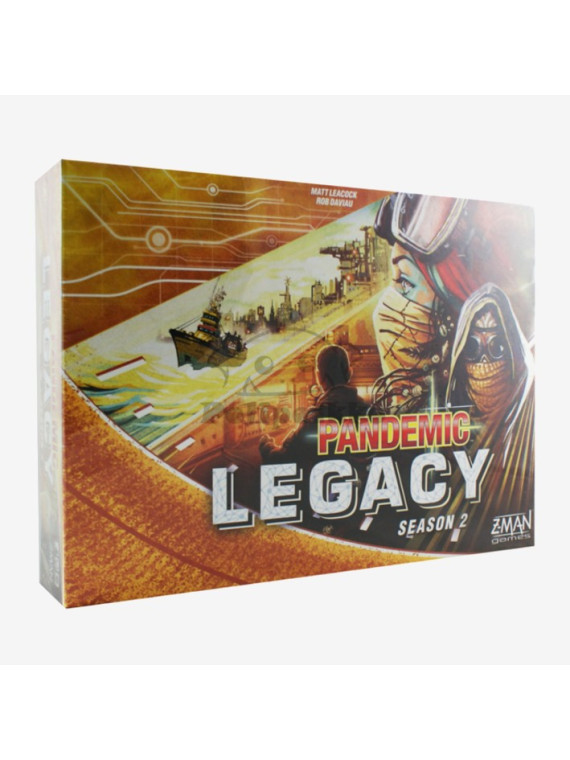  
Pandemic Legacy Season 2 (Yellow)
The standalone follow-up to one of the most critically-acclaimed games of all time, Pandemic Legacy: Season 2 combines an engrossing storyline with an immersive campaign to create an experience unlike any other. You and up to three friends enter a world devastated by a terrible plague and quickly get swept up in a struggle that will determine the fate of humanity.
To survive, you must work together, utilizing your unique abilities to keep the world going while searching the globe for information about the plague. As you do, a harrowing tale of survival unfolds on your tabletop.
Black and Yellow Editions have variant covers; game contents are the same.
Free shipping above 80€

1 - 2 working days delivery

30-day return policy
Data sheet
Number of Players

2 Players, 3 Players, 4 Players

Game Mechanics

Co-operative/Alliance, Exploration, Legacy, Role Playing, Storytelling, Thematic

Recommended Age

14+

Language

English

Playing Time

60 Minutes

Production Year

2017