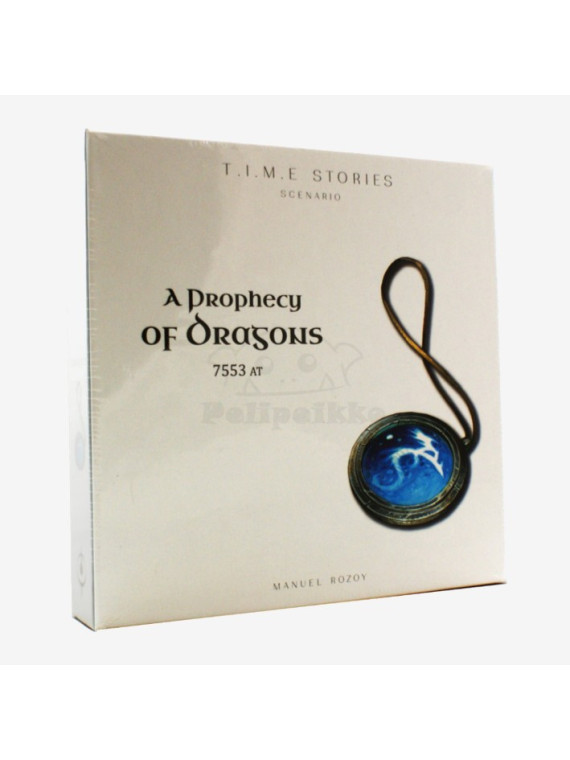  
T.I.M.E Stories: A Prophecy of Dragons
Expansion for base game.
Something has gone wrong. The time stream has altered, and the Middle Ages aren't what they used to be. It's up to you to repair the temporal fault in A Prophecy of Dragons, the second expansion to T.I.M.E. Stories.
What will you find when you step into your caisson and go through with the Tachyon Insertion? The receptacles in A Prophecy of Dragons have been chosen for their involvement in the local guilds, and it's up to you to use their contacts to gather clues about the nature of the temporal fault. 
Free shipping above 80€

1 - 2 working days delivery

30-day return policy
Data sheet
Number of Players

2 Players, 3 Players, 4 Players

Game Mechanics

Co-operative/Alliance, Dice Rolling, Exploration, Puzzle/Mystery, Storytelling, Thematic, War/Fighting

Recommended Age

12+

Language

English

Playing Time

60-90 Minutes

Production Year

2016