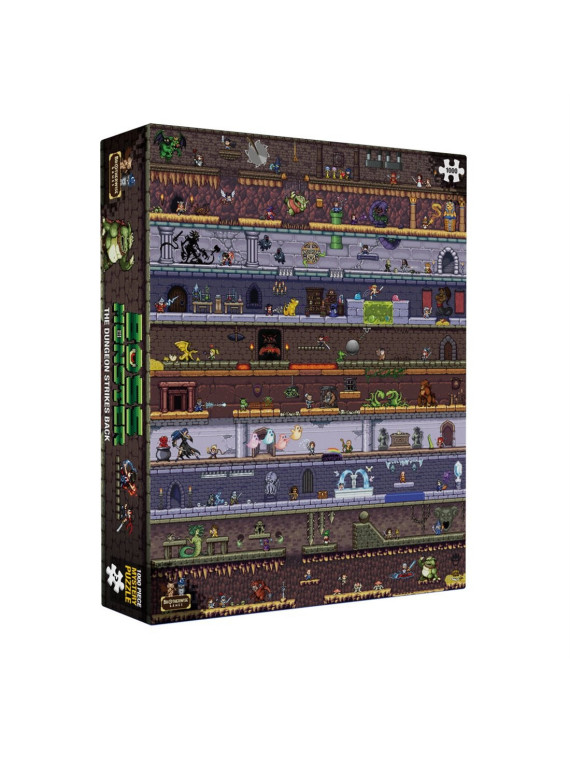  
Boss Monster: The Puzzle! (1000 Pieces)
From the creators of Boss Monster…
a retro-inspired pixel art puzzle with a twist!

You're the Boss, and by building this puzzle, you're creating the ultimate dungeon. To crush the puny heroes invading your home, you'll need to use Secret Pieces™ that change the story!

Boss Monster: The Dungeon Strikes Back is a 1000-piece "mystery puzzle," which means what you see on the box isn't exactly what you're building... After all, that picture shows the adventurers winning, and we can't have that!

As you build your puzzle, most pieces will match the map. But about 200 "secret" pieces show something new. Collapse a bridge! Unleash an owlbear! Spring a boulder trap! With these Secret Pieces™ in place, you can lead your fellow monsters to victory.

If you're stuck, the box contains some puzzle-building pro tips and a backup map. There's also a sealed envelope to open when your puzzle is complete. Look inside for a certificate of puzzle mastery and a special prize!