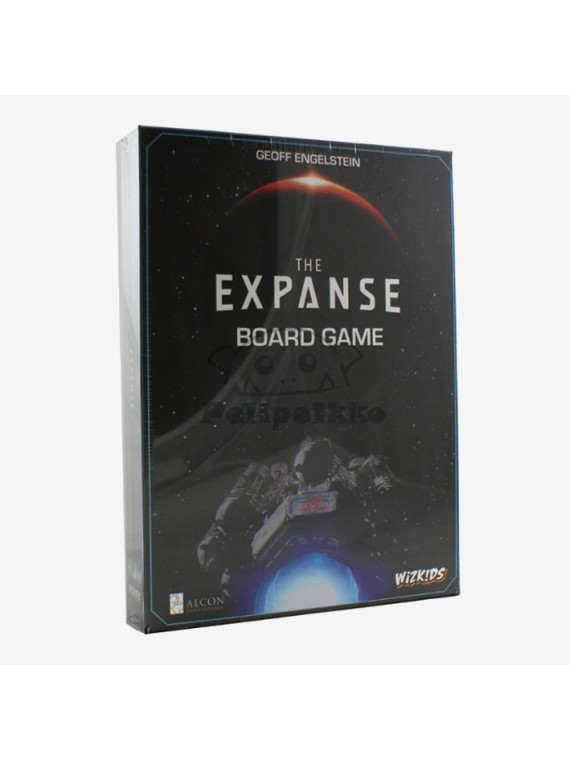  
The Expanse Board Game
A game of politics, conquest, and intrigue for two to four players. Players spread their influence through the solar system onto important Bases using characters and events in the Expanse Universe.
Players represent Earth's UN forces, the military of Mars, the rebels of the O.P.A., and the mysterious corporation, Protogen Inc. Each has special abilities that you must cleverly use to gain an edge.
The Expanse Board Game is an accessible card-driven system where action points and events help move fleets and influence, place fleets and influence and use other abilities. 
For gamers, The Expanse Board Game delivers the excitement of political intrigue of a Twilight Struggle but in a shorter time frame. 
Ilmainen toimitus yli 80 € tilauksille

1-2 arkipäivää

30 päivän palautusoikeus
Pelaajien määrä

2 Pelaajaa, 3 Pelaajaa, 4 Pelaajaa

Genre

Area Control, Hand Management

Ikäsuositus

14+

Kieli

Englanti

Peliaika

45-75 Minutes

Valmistusvuosi

2017