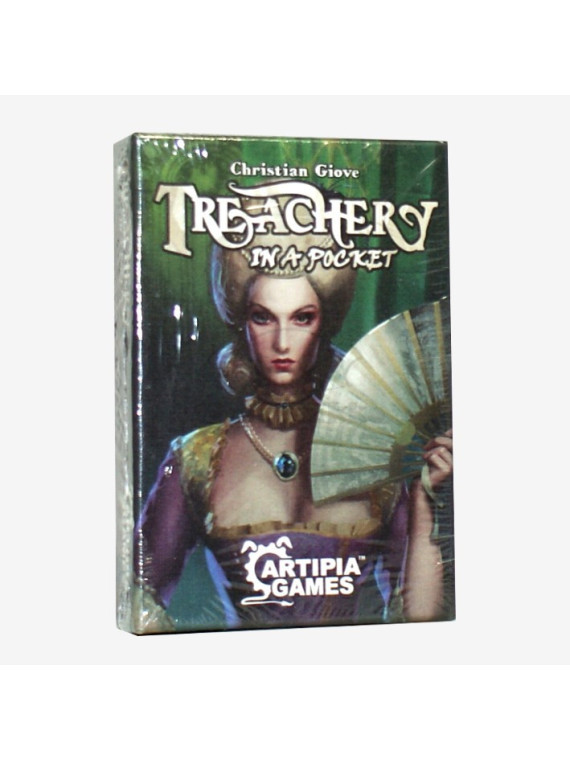  
Treachery in a Pocket
In Treachery in a Pocket, players try to manipulate the position of various characters, according to their secret agendas. Using one of their four available actions each turn, they move the character cards up or down on their status grid, wounding or killing them if necessary. At the end of the game, the player who most effectively moved their allies to a high position and lowered their enemies wins.
1-3 arkipäivää
30 päivän palautusoikeus
Postikulut 5,5€, yli 80€ tilaukset toimitetaan ilmaiseksi.
Pelaajien määrä

2 Pelaajaa, 3 Pelaajaa, 4 Pelaajaa

Genre

Area Control, Hand Management

Ikäsuositus

10+

Kieli

Englanti

Peliaika

10-20 Minutes

Valmistusvuosi

2017