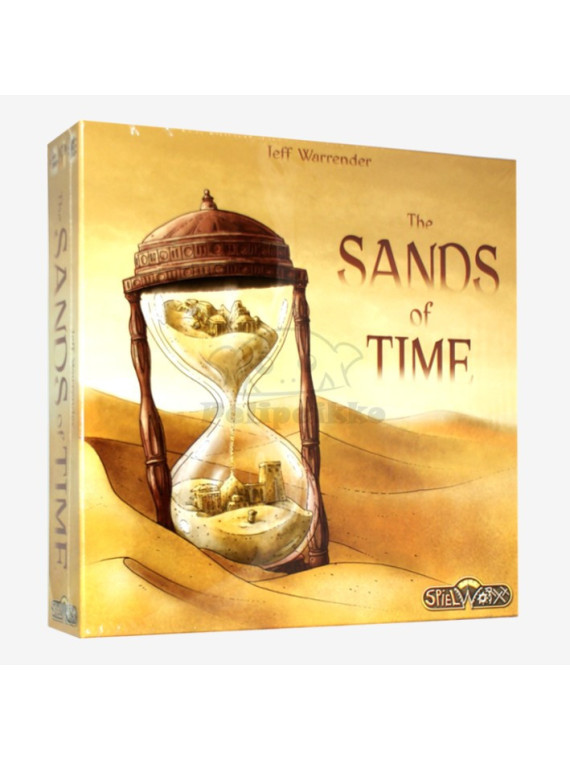  
The Sands of Time
The sands of time sweep across the ages, burying the cities and monuments of civilizations, leaving only whispers of the glory of ancient societies.

The Sands of Time is a civilization-building game set loosely in classical antiquity, on a board inspired by a Roman-era map. Each player rules over a civilization in the ancient world, attempting exploits that will be remembered long after the civilization has withered. Each turn, players will select two action cards, which represent edicts delivered by the player to his populace, announcing what aspects of the empire he/she wishes to address: building structures, implementing advances, migrating population, initiating combat, annexing new territories, instituting reforms to manage the empire's unrest, building trade routes, demanding tribute, and -- crucially –- recording Chronicles about his/her reign.
1-3 arkipäivää
30 päivän palautusoikeus
Postikulut 5,5€, yli 80€ tilaukset toimitetaan ilmaiseksi.
Pelaajien määrä

2 Pelaajaa, 3 Pelaajaa, 4 Pelaajaa, 5 Pelaajaa

Genre

Negotiation, War/Fighting, Trading

Ikäsuositus

12+

Kieli

Englanti

Peliaika

120-180 minuuttia

Valmistusvuosi

2018