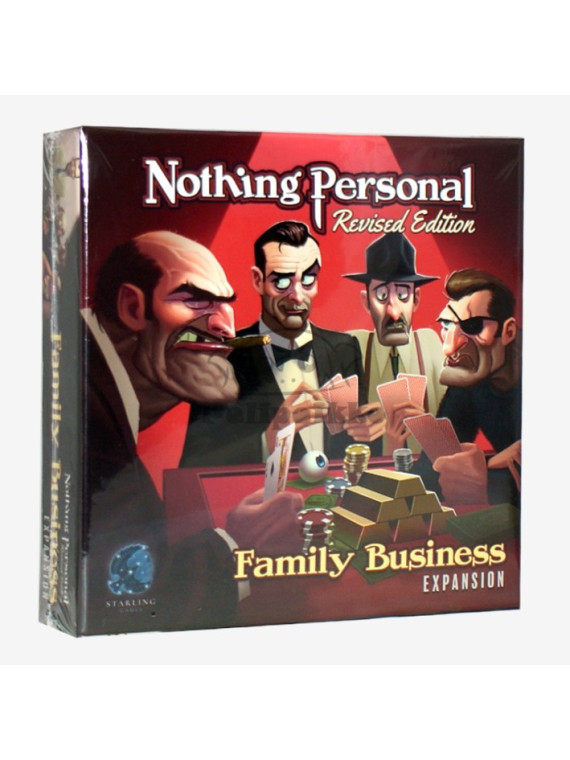  
Nothing Personal: Family Business Expansion
The Family Business Expansion includes the gangster, influence, and casino cards from the original expansions (Young Turks, Associates, and Power & Influence). These cards have been updated to better fit the Revised Edition, but are still backwards compatible with the original edition.
1-3 arkipäivää
30 päivän palautusoikeus
Postikulut 5,5€, yli 80€ tilaukset toimitetaan ilmaiseksi.
Pelaajien määrä

2 Pelaajaa, 3 Pelaajaa, 4 Pelaajaa, 5 Pelaajaa

Genre

Dice Rolling, Hand Management, Take That

Ikäsuositus

14+

Kieli

Englanti

Peliaika

60 Minutes

Valmistusvuosi

2019