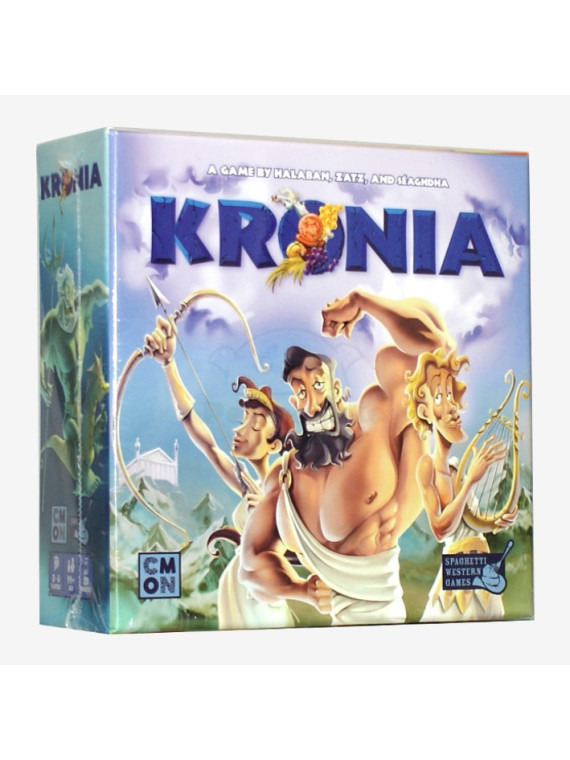  
Kronia
In Kronia, the Gods have become tired of the current rulers of Greece. It is time for fresh blood to take over control. Everyone is trying to win the favor of the Gods to earn their vote. Over the course of twelve rounds, God's Favor tokens are revealed and players will secretly bid on them. You'll have to anticipate which Gods are important to you, and make the appropriate offering. However, competition is fierce, and it's possible for many people to try and win the same God's favor. Will you be able to out bid and out think your rivals? Kronia is a fun bluffing game for up to four players of any skill level. The rules are simple to learn and new leaders are elected in no time! Do you have what it takes to please the Gods?
1-3 arkipäivää
30 päivän palautusoikeus
Postikulut 5,5€, yli 80€ tilaukset toimitetaan ilmaiseksi.
Pelaajien määrä

2 Pelaajaa, 3 Pelaajaa, 4 Pelaajaa, 5 Pelaajaa

Genre

Hand Management, Set Collection, Bidding/Auction

Ikäsuositus

14+

Kieli

Englanti

Peliaika

20-30 Minutes

Valmistusvuosi

2017