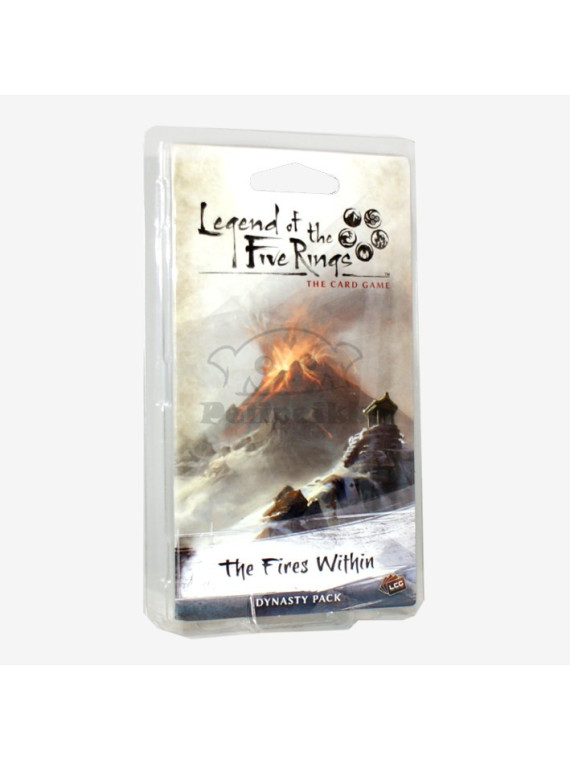  
Legend of the Five Rings: The Card Game - The Fires Within
Let your passions burn with The Fires Within Dynasty Pack for Legend of the Five Rings: The Card Game.

Explore the raging element of Fire with three copies of twenty new cards in the third Dynasty Pack of the Elemental Cycle. New Shugenja and Spells expand the power of the most explosive element, while the Mantis Clan continues to grow its ranks.
1-3 arkipäivää
30 päivän palautusoikeus
Postikulut 5,5€, yli 80€ tilaukset toimitetaan ilmaiseksi.
Pelaajien määrä

2 Pelaajaa

Genre

Hand Management, Variable Player Powers, Deck/Pool Building

Ikäsuositus

14+

Kieli

Englanti

Peliaika

60-90 minuuttia

Valmistusvuosi

2018