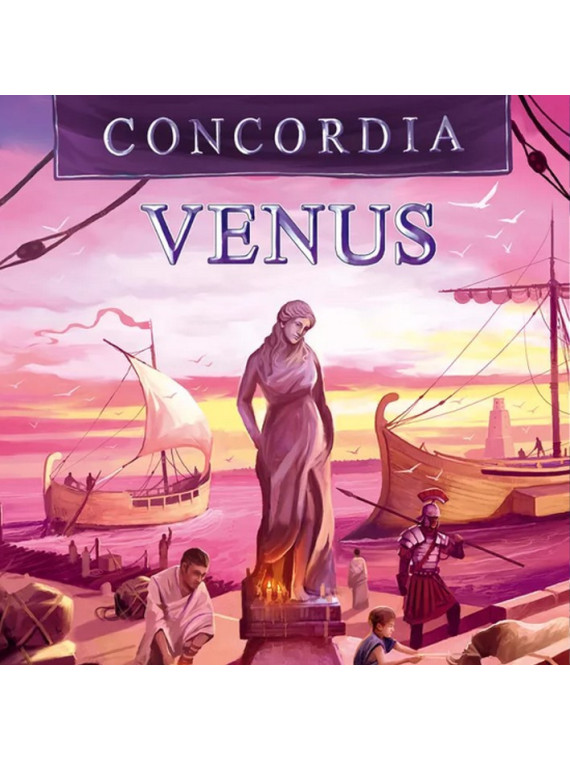  
Concordia Venus
Concordia Venus is a standalone game.

    Teams of two players each may play against each other.
    New personality cards with the goddess Venus allow for new strategies.
    New maps (Imperium, Cyprus, Hellas, Ionium) on which to play.

Note: The Concordia Venus expansion can be found here. The expansion has Hellas/Ionium maps, but not Imperium (which is already in the base game) or Cyprus (which will be sold in an expansion in 2019).


Data sheet
Number of Players

2 Players, 3 Players, 4 Players, 5 Players, 6+ Players

Game Mechanics

Card Drafting, Deck/Pool Building, Hand Management, Co-operative/Alliance

Recommended Age

12+

Language

English

Playing Time

60-120 Minutes

Production Year

2018