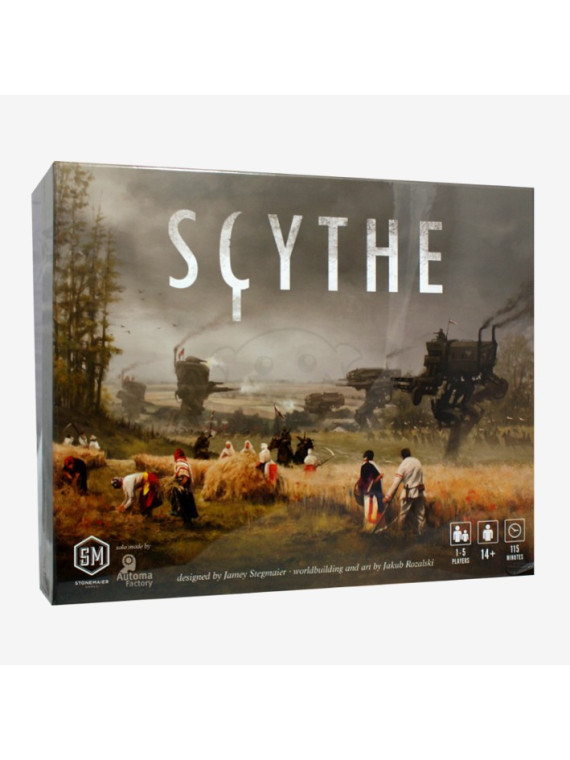  
Scythe
In Scythe, each player represents a fallen leader attempting to restore their honor and lead their faction to power in Eastern Europa. Players conquer territory, enlist new recruits, reap resources, gain villagers, build structures, and activate monstrous mechs.
Each player begins the game with different resources (strength, victory points, movement capabilities, and popularity), their choice of several faction-specific abilities, and a hidden goal. Starting positions are specially calibrated to contribute to each faction's uniqueness and the asymmetrical nature of the game.
1-3 arkipäivää
30 päivän palautusoikeus
Postikulut 5,5€, yli 80€ tilaukset toimitetaan ilmaiseksi.
Pelaajien määrä

1 Pelaaja, 2 Pelaajaa, 3 Pelaajaa, 4 Pelaajaa, 5 Pelaajaa

Genre

Area Control, Economic, Exploration, Resource Management, War/Fighting, Worker Placement

Ikäsuositus

14+

Kieli

Englanti

Peliaika

60-120 minuuttia

Valmistusvuosi

2016