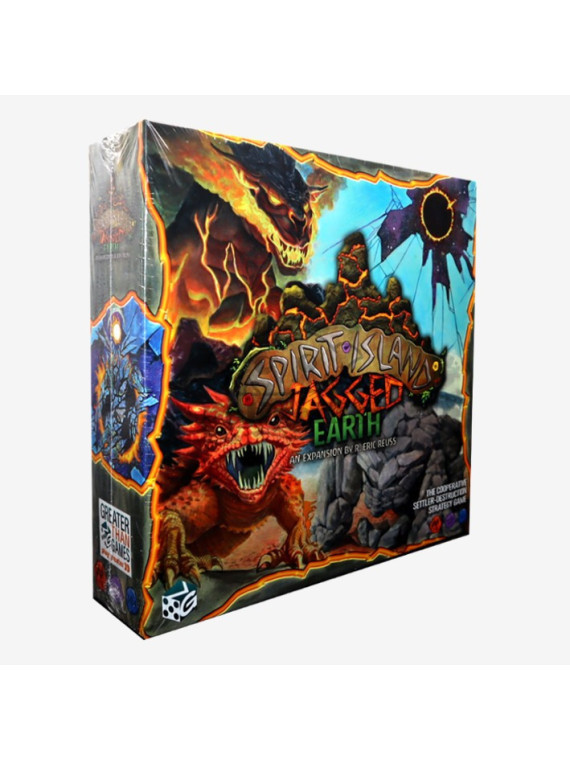  
Spirit Island: Jagged Earth
Spirit Island: Jagged Earth includes:

    New Scenarios
    8 New Spirits
    2 New Adversaries
    2 New Island Boards
    30+ New Event Cards
    New Fear and Blight Cards
    50+ New Major and Minor Power Cards
    Optional aspects (innate powers) for the 4 core game spirits
    Badland tokens, a new way to fight invaders!
    More plastic, wooden, and cardboard tokens play up to 6 players)
    New play options: combining adversaries, playing with an Archipelago (split island), and more.


1-3 arkipäivää
30 päivän palautusoikeus
Postikulut 5,5€, yli 80€ tilaukset toimitetaan ilmaiseksi.
Pelaajien määrä

1 Pelaaja, 2 Pelaajaa, 3 Pelaajaa, 4 Pelaajaa, 5 Pelaajaa, 6 tai enemmän

Ikäsuositus

13+

Kieli

Englanti

Peliaika

60-120 minuuttia

Valmistusvuosi

2020