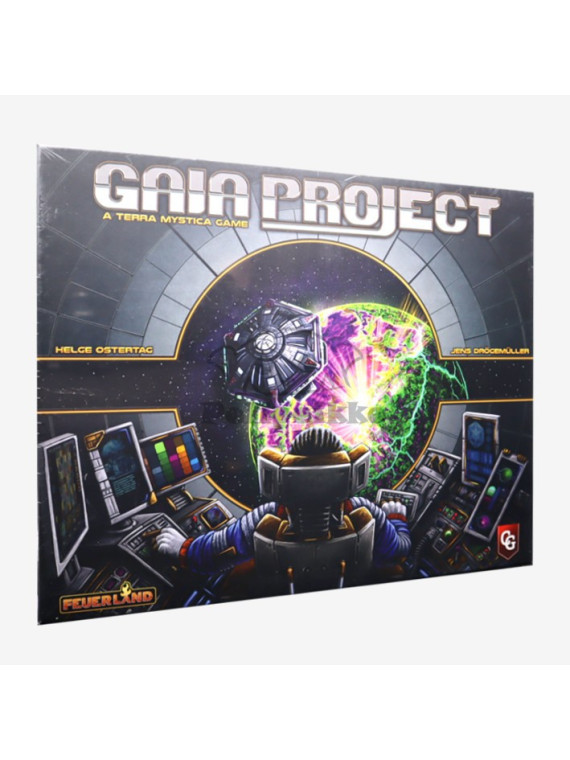  
Gaia Project
In Gaia Project, one to four players are invited to forge their own galactic empires. Each player takes command of one of fourteen unique factions competing to colonize the galaxy. Spread your influence by claiming new planets, building structures to produce resources, developing new technologies, and uniting your planets in federations.
As your empire grows and your economy becomes more diverse, you'll unlock powerful abilities that help you gain an advantage over your competition. There are many possible actions you can take and you must determine the best way to combine those actions to build your empire. Every option offers tantalizing possibilities, but always remember: In the end, only the most advanced faction will dominate the galaxy. 
1-3 arkipäivää
30 päivän palautusoikeus
Postikulut 5,5€, yli 80€ tilaukset toimitetaan ilmaiseksi.
Pelaajien määrä

1 Pelaaja, 2 Pelaajaa, 3 Pelaajaa, 4 Pelaajaa

Genre

Area Control, City Building, Economic, Resource Management, Engine Building

Ikäsuositus

14+

Kieli

Englanti

Peliaika

60-150 Minutes

Valmistusvuosi

2017